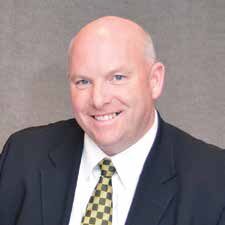 P. ENG.
President, Young Aerospace Group Ltd.
The Global Industry continues to see increased demands on products and services throughout the years, this has and continues to directly increase the workload across our industries worldwide.
We want to thank all our partners and students for their dedication and ongoing commitment as we work our way through the challenges our industry has faced and will continue to face in the future. UT-IMDI has and continues to work with our industry partners to ensure our students are available and that projects continue to be available as we see significant growth in our industries.
Canadian industries have to operate in an ever increasingly competitive global landscape. For our industries to grow, thrive and compete, we need to develop and produce more innovative and complex products that introduce new green technologies focused on protecting our planet. This will require a new type of design engineer. Engineers who can work across disciplines in an integrated team environment; who can work within demanding and usually shorter timelines; and who can adapt to technological change. They have to do all this while staying true to fundamental design principles. You can't teach this; you have to experience it.
This is our focus at UT-IMDI. It prepares the next generation of engineers to be successful in this new design world by giving them real-world learning experiences. By providing students with a broad range of multidisciplinary technical skills we enable them to make a smooth and effective transition from university to industry.
It is tremendously encouraging to continue to see the number of students enrolled in UT-IMDI with more disciplines added to the curriculum by the University of Toronto. It is also gratifying to see continued growth in the number of participating industrial partners, as well as a diverse representation of industries on the Board. I thank all who have been and continue to be involved!
On behalf of our Board, I offer congratulations to UT-IMDI on the progress it has made throughout the past years and our full support to the future years to come.