The University of Toronto Professional Master's (MEng) Multidisciplinary Project (MMP) offers UofT MEng students the opportunity to apply their knowledge and skills to address technical research challenges for practical engineering projects of a multidisciplinary nature. This project-based course also aims to provide exposure of all internal/external clients (e.g. research centres/labs, companies and external partners, etc.) as well as faculty members on the capabilities and potential of the University of Toronto Institute for Multidisciplinary Design and Innovation (UT-IMDI) to perform multidisciplinary projects at the graduate level, to satisfy the client's business and research needs. UT-IMDI seeks to create an environment in which students of all Engineering disciplines collaborate to meet and address the specified needs of the client. UT-IMDI aids in the promotion and facilitation of these multidisciplinary projects.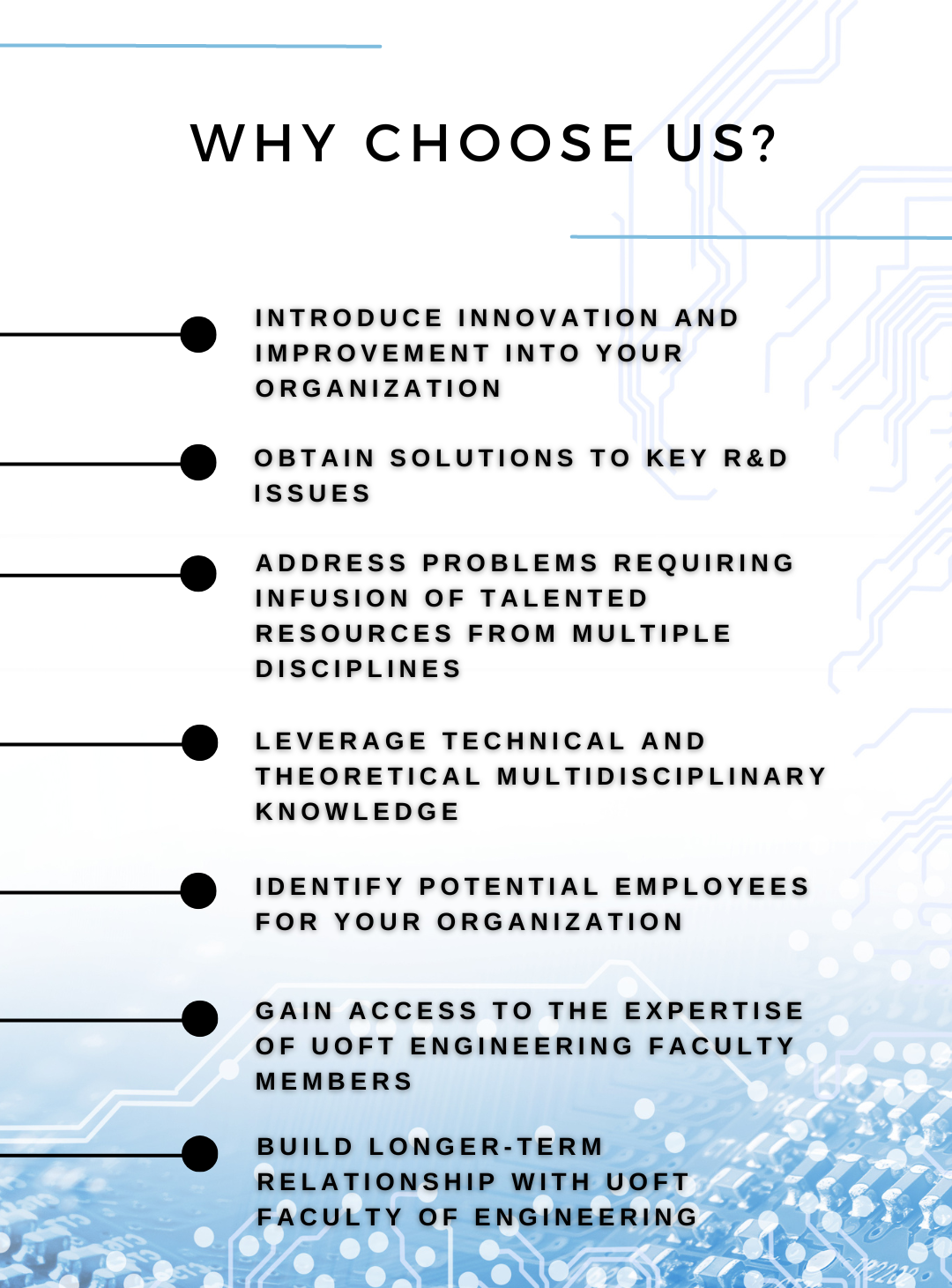 Take your engineering career to new heights with our cutting-edge multidisciplinary design projects. As a Master's in Engineering student, you'll have the opportunity to work on projects that stretch your imagination, challenge your technical skills, and give you real-world experience. Our design projects offer numerous advantages, including:
Collaboration with industry experts and professionals
Access to cutting-edge technology and resources
Hands-on experience with the latest design techniques and methodologies
Opportunities to bring your ideas to life and make a real impact on the world.